New Debit Cards Are Coming!
Your debit card is about to get smarter! Beginning on August 21, all 1DCU debit cards will be embedded with a microchip. These smartcards are more secure than ever.
How do smartcards work?
For 1DCU debit cardholders, smartcards work a lot like the card you use now. You can use them at the grocery store, at the movie theater, anywhere your card would normally be accepted. The one difference you'll probably notice right away is a "chip" on the front of your card. The new technology helps keep your personal information secure and offers an extra layer of fraud protection when making transactions.
When you're ready to pay for your purchases, instead of swiping the magnetic strip on the back of your card, you'll insert the "chip" end of the card into the base of the card reader. Then, with your card still inserted into the reader, sign or enter your PIN as you normally would to complete your purchase. At merchants with conventional terminals, you'll just swipe your card as always.
---
Smartcards FAQ
Will I get a new card?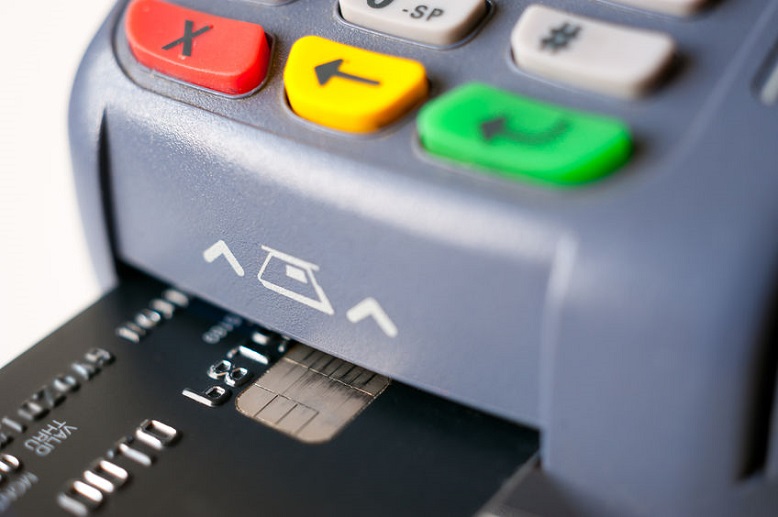 Yes, your new card will be mailed to you at no cost, along with instructions for activation and use. Cards will be delivered in eight staggered mailings between August 21 and November 24, 2017.
Will my 1DCU card number change?
Yes, you will receive a new card number as well as a new PIN. Information about your new PIN will arrive in the mail 7-10 business days after your card is delivered.
When can I start using my new card?
You will need to activate your debit card by calling the number on the back of your new card.
Will my old card still work?
Once your new card is activated, your old debit card can no longer be used. Your old card will automatically deactivate 17 business days after your new card is delivered.
For security reasons, you should cut up or shred your old card and dispose of the pieces after activating your new card.
Will I need to notify anyone else about my new card?
Yes, if you have any automatic or electronic payments set up, you will need to notify the payees of your new card information.
What if I have questions about my card?
We're happy to help! Give us a call at (313) 965-8640.