What Is A Credit Union?
(And how is it different from a bank?)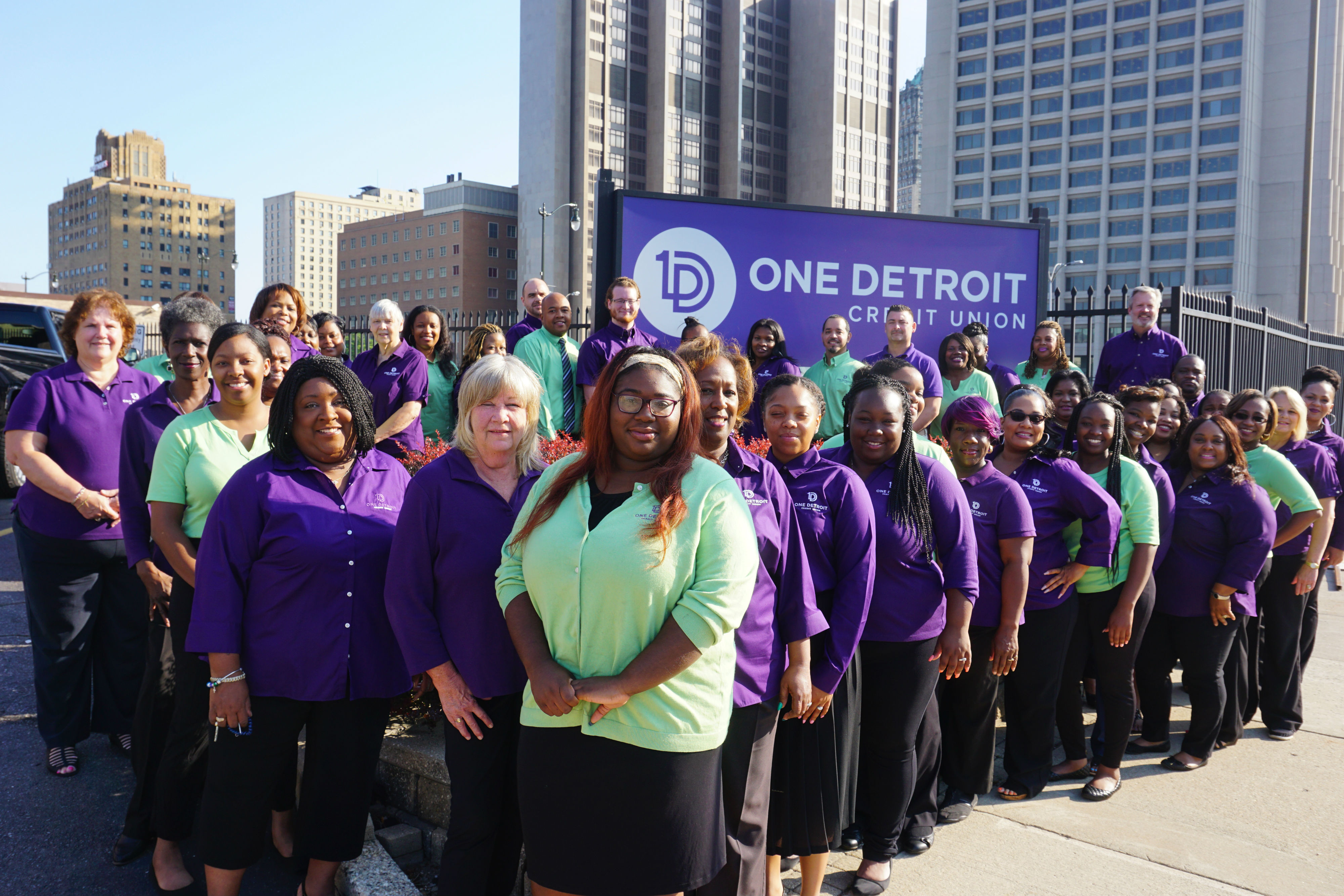 If you're tired of paying fees on your checking account or are feeling a little snubbed by the lack of customer service at your bank, you're not alone. Americans pay more than $15 billion in banking fees every year and just 32% of us report having confidence in banks.
At the same time, community financial institutions like credit unions have been experiencing a resurgence in popularity. Although they sometimes get painted as the David to big banks' Goliath of the financial world, credit unions are bigger than you might think. As of February 2018, there were 5,757 credit unions across the U.S. with nearly 10.4 million members, and they're growing quickly. More than half of Michigan residents have joined a credit union.
But there are still a lot of misconceptions about credit unions, what they are, who can join and which services they provide. To help clear up some of the confusion, and help you decide whether a credit union is right for you, let's break down exactly what makes a credit union a credit union and how it differs from a traditional bank.
First Things First
The key difference between a credit union and a bank is that a credit union is a nonprofit financial institution, whereas banks are for-profit enterprises. Credit Unions exist to serve their members rather than to maximize profits. This is important because it affects every aspect of your experience. It impacts how each institution conducts business, how much emphasis is placed on customer service, who they will lend to and what rates they charge.
Customers vs. Owners
When you open an account with a bank, you become a customer. When you put your money in a credit union, on the other hand, you become an owner. Credit unions are owned by their members, which means each member gets an equal vote (regardless of the size of your account) to elect their board of directors. While banks are beholden to shareholders (stockholders who may or may not even be customers of that corporation), the member-owners of a credit union have a significant influence over the direction and decisions of their community financial institution.
Size Matters
Because they are profit-driven, banks generally aim to grow as large as possible. In contrast, credit unions tend to be smaller organizations which allows them to offer more personalized service and get to know each member-owner. They can offer the same products as a bank, including IRAs, personal loans, mortgages and credit cards.
Whether you're being considered for a loan or just asking for help with your account, a credit union is more likely to look beyond just your credit score or account balance and really work with you to find the right answer.
Rates and Fees
Because credit unions are concerned with serving their community rather than turning a profit for shareholders, they are often able to offer member-owners more favorable rates. This means lower interest rates on loans and reduced fees.
Technology and Convenience
Technology plays a key role in our everyday lives, and the way we bank is no exception. A lot of folks don't expect nonprofit organizations to have access to cutting-edge technology or the apps that they might find at a national bank. But that really isn't true anymore.
At One Detroit Credit Union, for example, we have a mobile app which allows you to deposit checks, manage your accounts and even apply for a loan right from your phone. In fact, technology is decreasing the need for many of us to ever visit a branch location at all. You can bank on the go, accessing your account as well as customer support wherever you are, whenever you need it.
Who They Serve
Banks generally are open to any customer regardless of where you work or live, though you may choose to bank somewhere close to home. Membership in a credit union, on the other hand, depends on belonging to a given community. That can be as specific as working for a particular company or attending a particular school, or as broad as living in a given state or county. For example, our credit union welcomes everyone who lives, works, worships or volunteers in Wayne County, MI.
Although they may have some basic membership requirements, credit unions are almost always more accepting than a bank in terms of financial eligibility. Even if you've been turned down for a traditional bank account in the past, you may be welcome at your local credit union. Credit Unions are also more likely to lend to member-owners with less than stellar credit who may have been rejected by another lender. Again, this serves their mission of supporting the local community and financially empowering members.
Why Credit Unions Matter
Credit unions have a positive impact on the local economy. By helping more people gain access to credit and pay less on fees, they allow that money to go back into the community instead of the pockets of big banks.
This is especially important in Detroit, where one in five residents is underbanked and may regularly rely on alternative financial services like check cashing stores, payday loans or prepaid debit cards to make ends meet. All too often, these services come with astronomically high rates and unreasonable terms, preying oan our most vulnerable citizens and dragging them into an inescapable cycle of debt and financial isolation.
At One Detroit CU, believe in One Detroit for everyone, and that's why we fight for better access and financial inclusion. We're one of the few institutions who bring together people of all income levels, backgrounds and needs, breaking down the economic barriers that have divided our city over the past several decades.
Did You Know?
You can have a positive impact on your own community by joining a credit union. Like banks, the loans credit unions are able to make is regulated by the size of their deposits. The more members we have, the more to working families in Detroit who need access to credit so they can buy their first home, attend school, or finance a car so they can get to work. We all deserve fair, credible and reasonably priced financial services, and our members allow us to provide those.
By moving your money into a local credit union, you're allowing that institution to financially empower more people in your community. And it costs you nothing. Your money is doing good just by being there. And you're helping your neighbors build a stronger local economy.
We'd love to talk with you more about credit union membership and share the work we're doing here in Detroit. Please feel free to reach out by calling (313) 965-8640, emailing service@OneDetroitCU.org or visiting one of our branches.