Not just fast. Instant.
Get a new card in the time it takes to choose your PIN. How's that for fast?
With an instant-issue debit card, you no longer have to wait 7-10 days for your card and PIN to arrive in the mail. Cards are issued on the spot in every 1DCU branch. Whether you're opening a new account or replacing a lost debit card, you'll be all set to make purchases when you walk out of our lobby.
Use your debit card in person, over the phone or online, and your funds are automatically withdrawn from your checking account. Plus, you can use your debit card to withdraw cash at any of our CO-OP Network ATMs whenever you need it.
Lost debit card? Forgot your PIN? Don't sweat it.
Visit any 1DCU branch and we'll replace your card on the spot. No waiting 10 days for a card to arrive in the mail.
Please note there is a $10 fee to replace a lost debit card. If your card has expired, you will receive a new card in the mail within the same month as the expiration date.
New card designs
Our instant issue debit cards come with new designs that celebrate the city we love. Choose from two iconic Detroit landmarks for your card.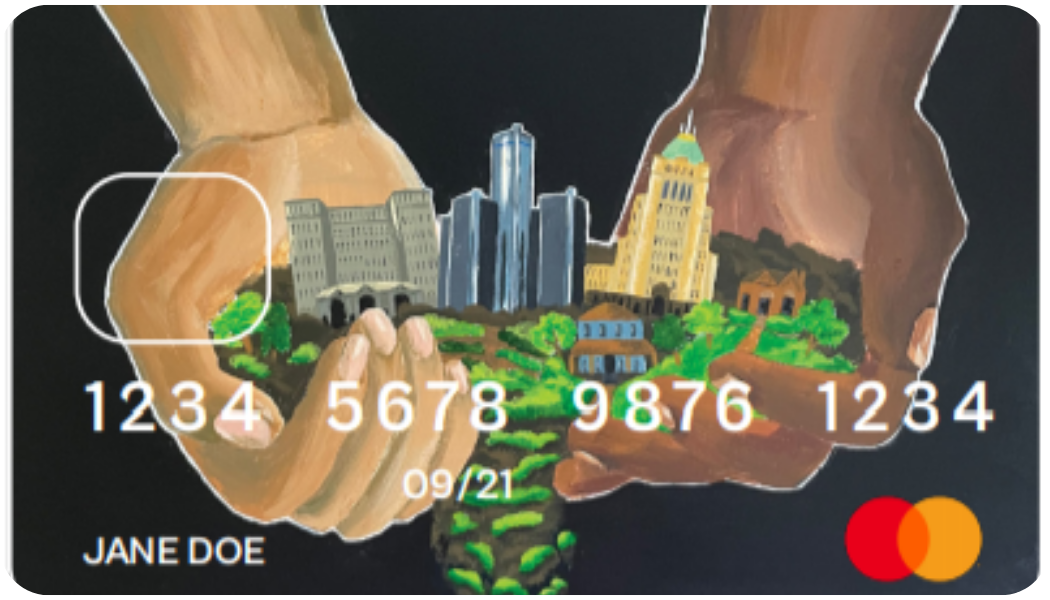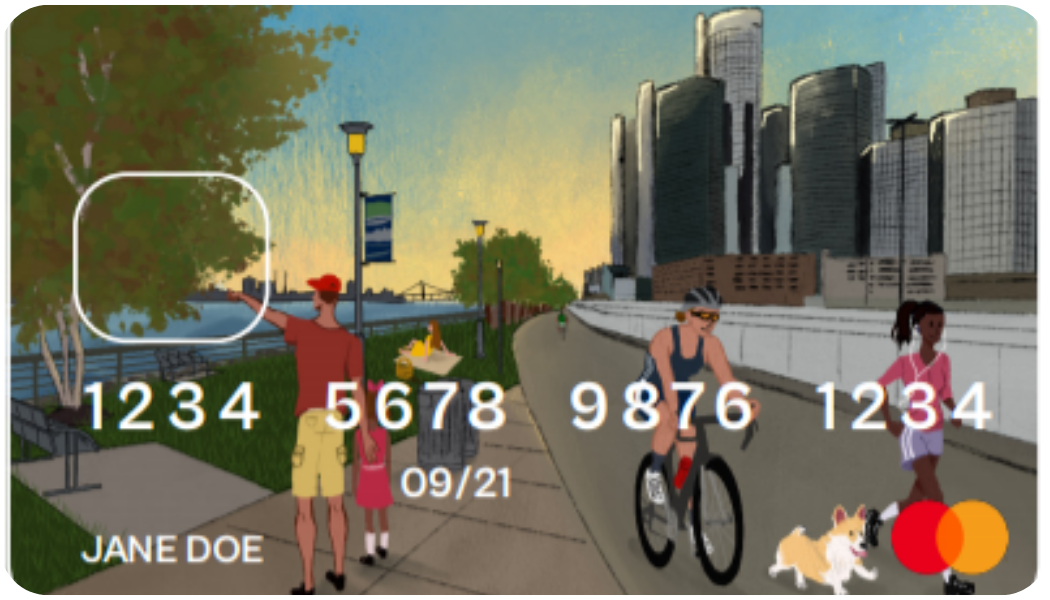 Artwork by Eleanor Aro Artwork by Natasha Guest
Meet the Artists
1DCU partnered with Mint Artists Guild to create original artwork for our new debit cards. Mint is a nonprofit that guides talented youth artists to learn, earn and launch creative careers and give back in our communities. We invite you to support programs and activities for creative Detroit children and youth by donating to Mint or purchasing a greeting card designed by one of the Mint artists.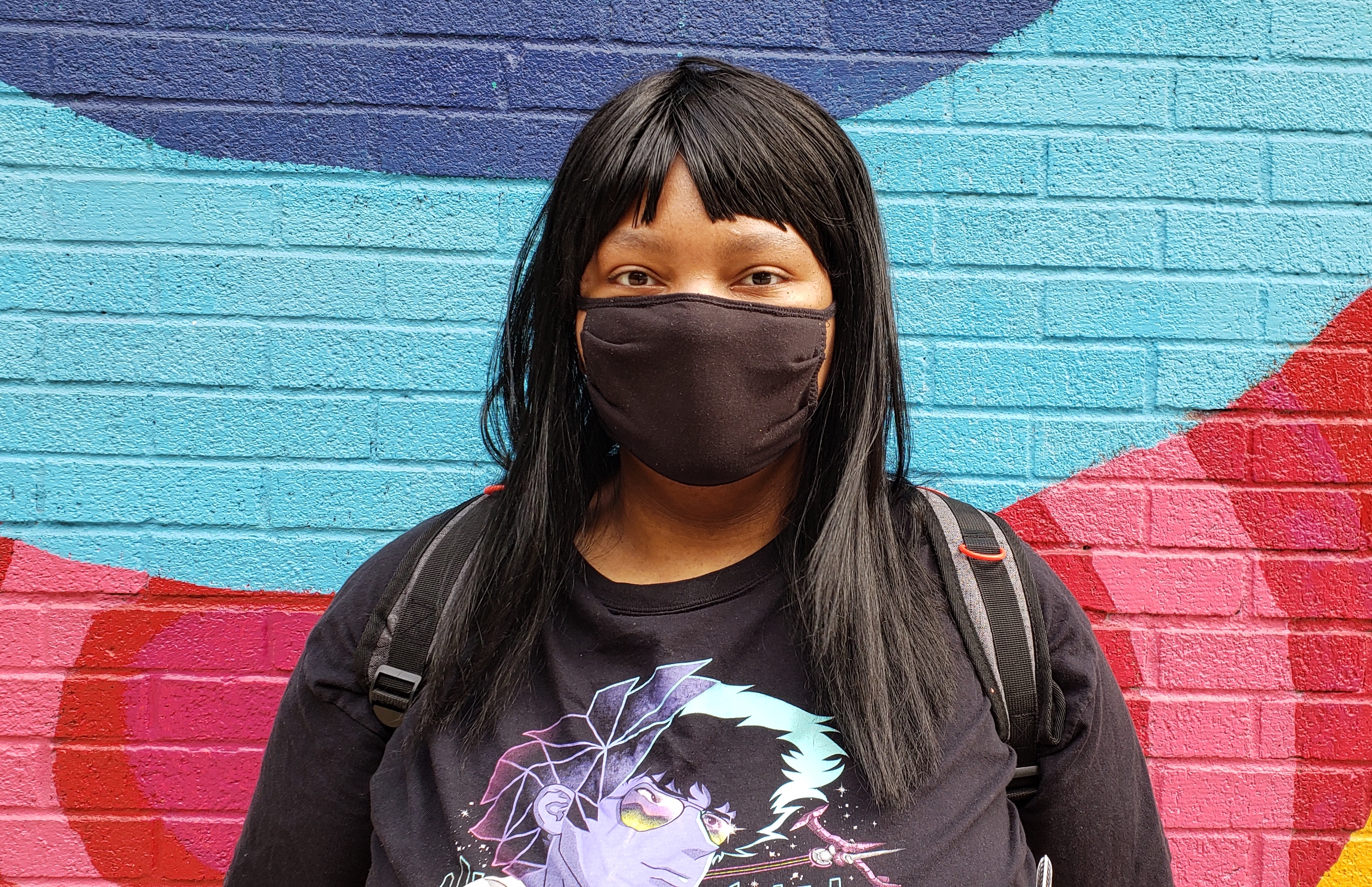 Natasha Guest
Natasha Guest creates art that springs from her imagination or fantasies and spent three summers working with Mint. An illustrator and talented painter, she created the adorable Chillin bunny Mint greeting card. View or purchase Natasha's Chillin card design here.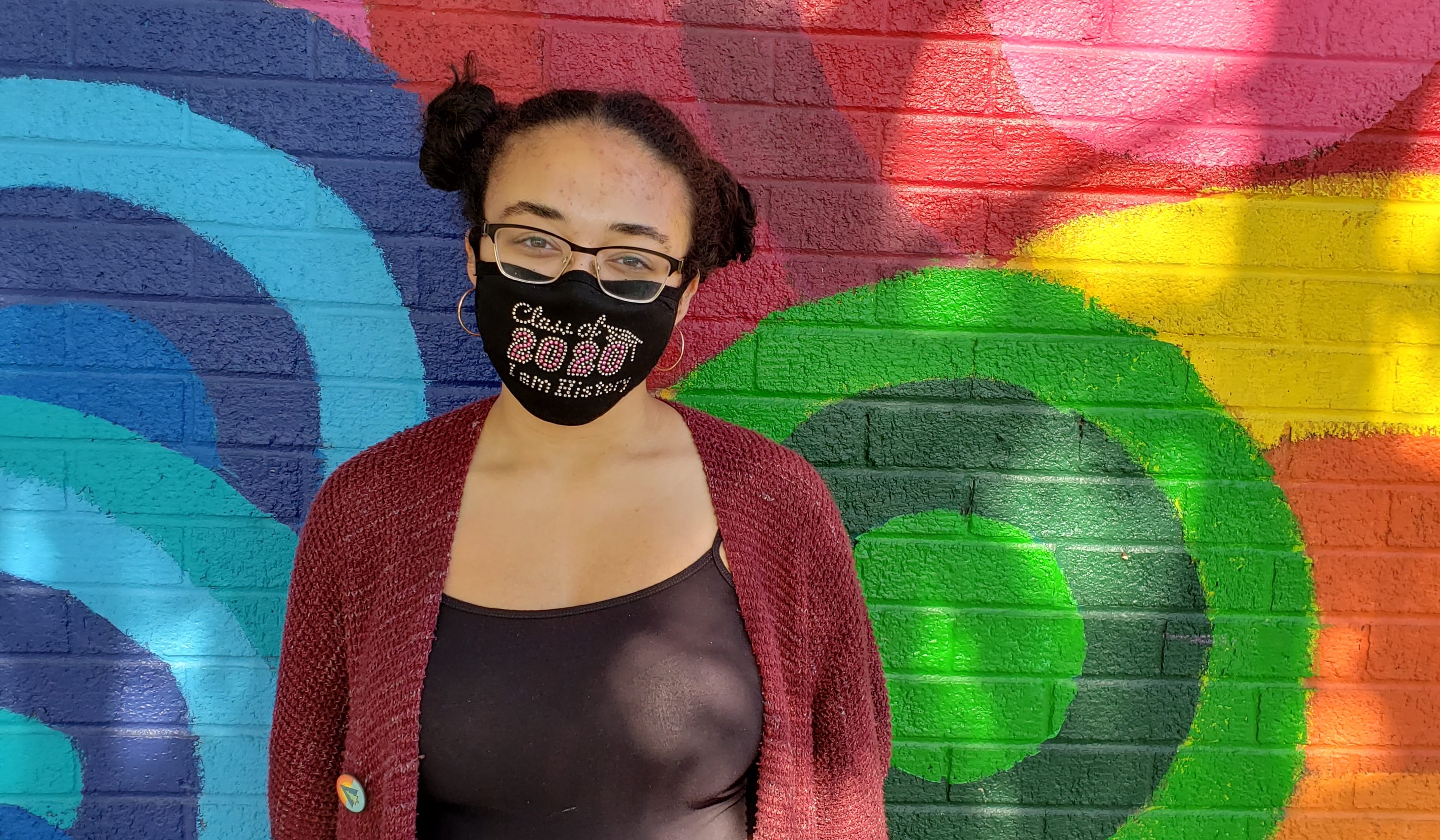 Eleanor Aro
Eleanor Aro, 19, works mainly in acrylic paint, depicting the City of Detroit and its residents in a different light. She has worked two years in the Mint Creative Summer Jobs program and her paintings receive recognition and appreciation. Eleanor attends University of Michigan , where her major is environmental science.
Looking to open a new checking account?
One Detroit Credit Union's checking account features no maintenance fees, no per check charges, no statement fees, no minimum balance requirements and unlimited check writing! Overdraft protection is available from savings or Line of Credit, depending on approval. Monthly statements, Tel-A-Phone Teller and free online & mobile banking make record keeping easy.
Click below to learn more about our checking accounts or visit any branch to open one today.